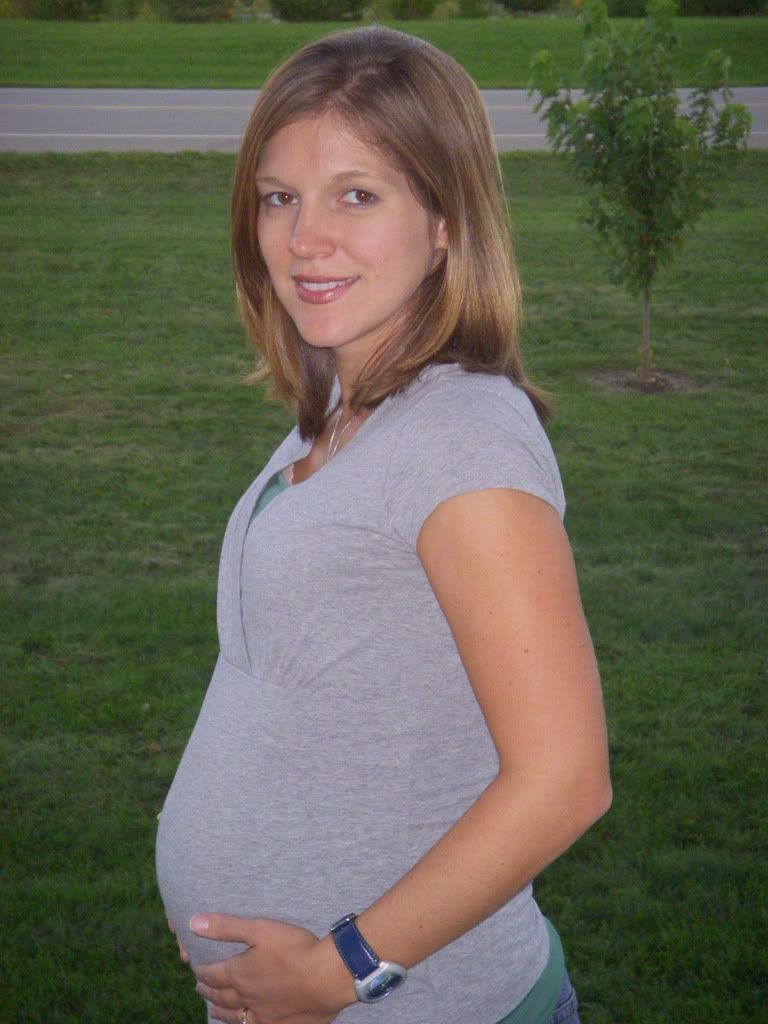 28 1/2 week photo for all of you! I tell you I'm beginning to think this was a bad idea to post pictures every month. It's not nearly as fun as it was when I started at only 20 weeks.
Next week I will have some baby pictures you show you, I am having a 3D ultrasound. I'm excited to see those pictures. I am getting this 3D ultrasound for free too! It is usually not covered by insurance, but I traded a box of tomatoes for it. Pretty good deal don't you think? The U/S tech wanted tomatoes for making salsa and so I brought her in a box from the farm, she asked my sister what she owed me for them and they decided a free 3D U/S would be payment enough. I felt kind of lucky since an U/S cost about $250 and a box of tomatoes about.... shockingly I just realized I have no idea what a box of tomatoes goes for, but I'm guessing I got the better end of the deal, especially since the tomatoes came from the farm and didn't cost me personally anything, nor did I have to pick them. So the last time I went in for an appointment I took her another box or tomatoes. (to even up the trade a bit)
Last evening we went to visit a friend who had a baby less than 2 weeks ago. Todd wouldn't even hold the baby. Apparently he has never held one before, he figured he's gone this long without holding one, he might as well wait and let his own baby be his first. So while this baby thing is going to be a new experience for both of us, I think he is in for the bigger surprise.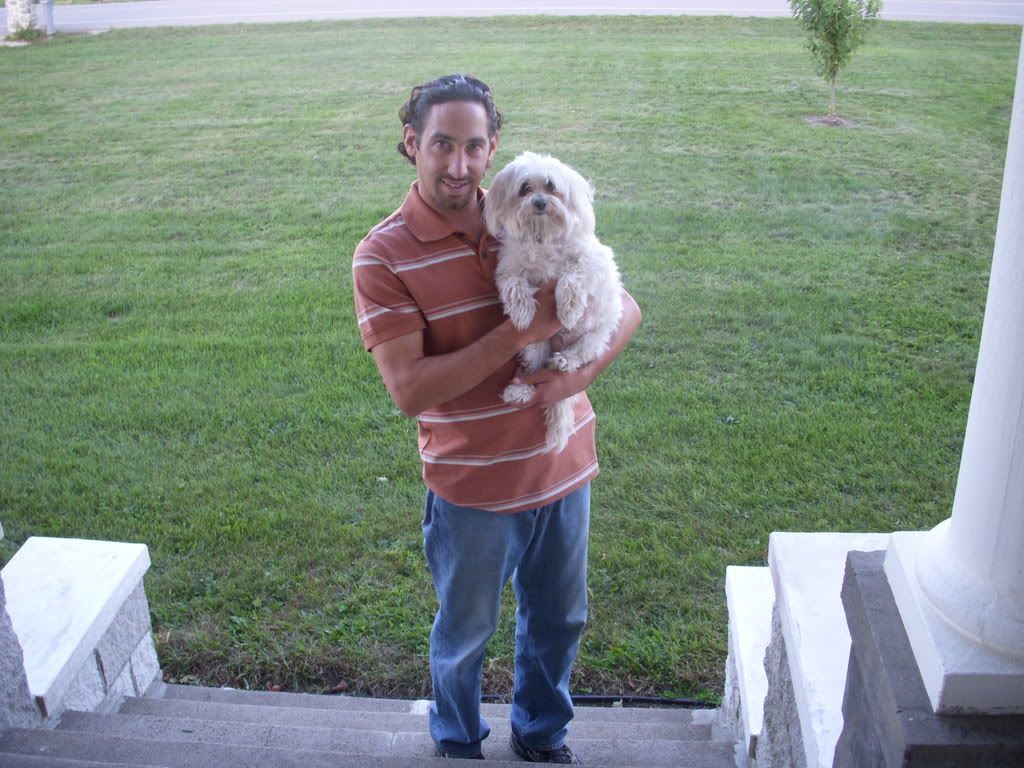 Baby Bruce (our dog) is so far the only baby he's held, and as you can see he's not really a baby, he just gets the nickname because he acts like one. Or maybe because we treat him like one, not sure which is more accurate.