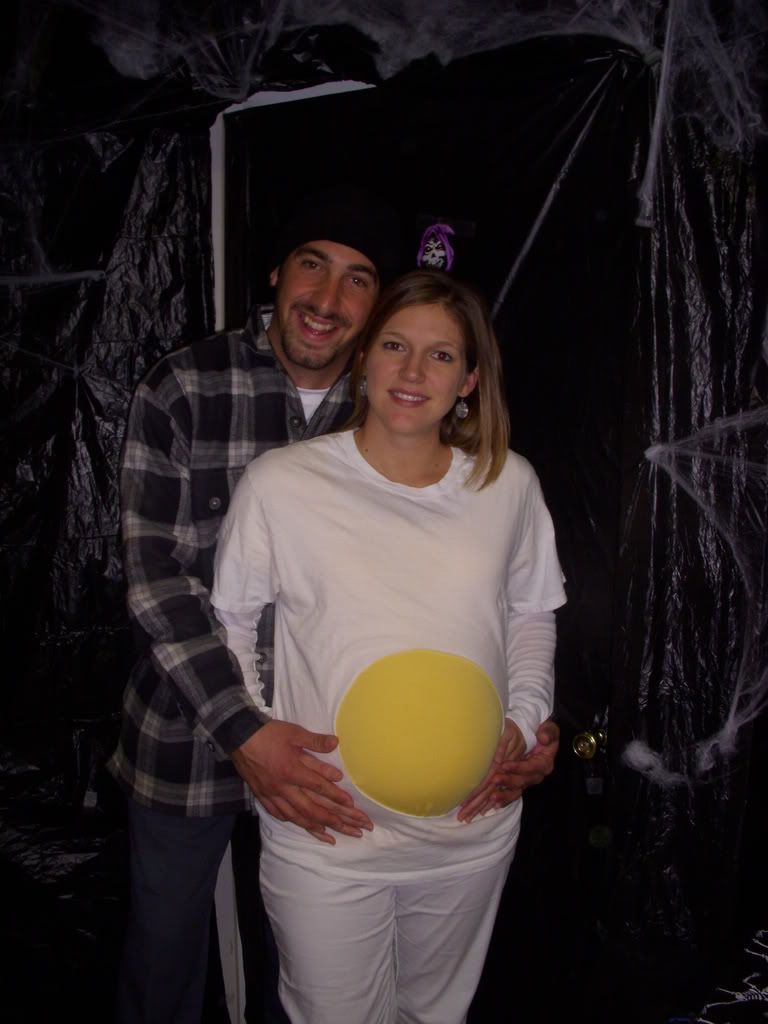 This past weekend my friend had a halloween party at her house and everyone got to dress up. She has done this now for 3 years in a row and it's really quite fun to get to dress up again like when we were kids. This year I really struggled with what I was going to dress up as. The costumes at the halloween store are all short and tight, none of which compliment a pregnant be
lly. I considered painting my stomach as a pumpkin, but between my sister Natalie telling me people might be grossed out by my bare stomach and the fact that it was going to be cold, I decided against it. I had found this picture off the internet that I was going to try and copy.
Anyway the egg idea I got from my sister Francie, she said it as a joke but I rather liked the idea. She also suggested I wear devil ears and be a deviled egg, but I couldn't find any devil ears so I just went as a plain ol egg. The best part is, the whole costume only cost me $5 (for the yellow t-shirt). If you think Todd is not dressed up in the picture your partially wrong. He went as a blue collar worker and wore his work uniform. So he claims he was in costume but really he just went as himself.