We had another great October weekend with temperatures in the 70's. I'm loving the warm weather while it lasts. Sunday Todd and I drove down by the beach, we haven't been there in quite a while. The water was rough, and I imagine cold, and it was also quite windy, so I was a bit surprised to see 2 girls in bikini's trying to catch some late season sun. I doubt they got much more than sand blasted with the wind blowing so hard.
But it did make me happy that I timed my pregnancy pretty good. I wanted to time it so that we would have the baby during Todd's off season and I guess it just worked out to my benefit to also time the end of my pregnancy when swimsuit season is well over.
I know these pictures are over due, I promised them to a few people a couple weeks ago, but I've been stalling just a bit because.... well I think you can see why.
This was me then... at 20 weeks.
This is me now.... at 34 weeks.
I guess you could say I've grown a lot in 14 weeks.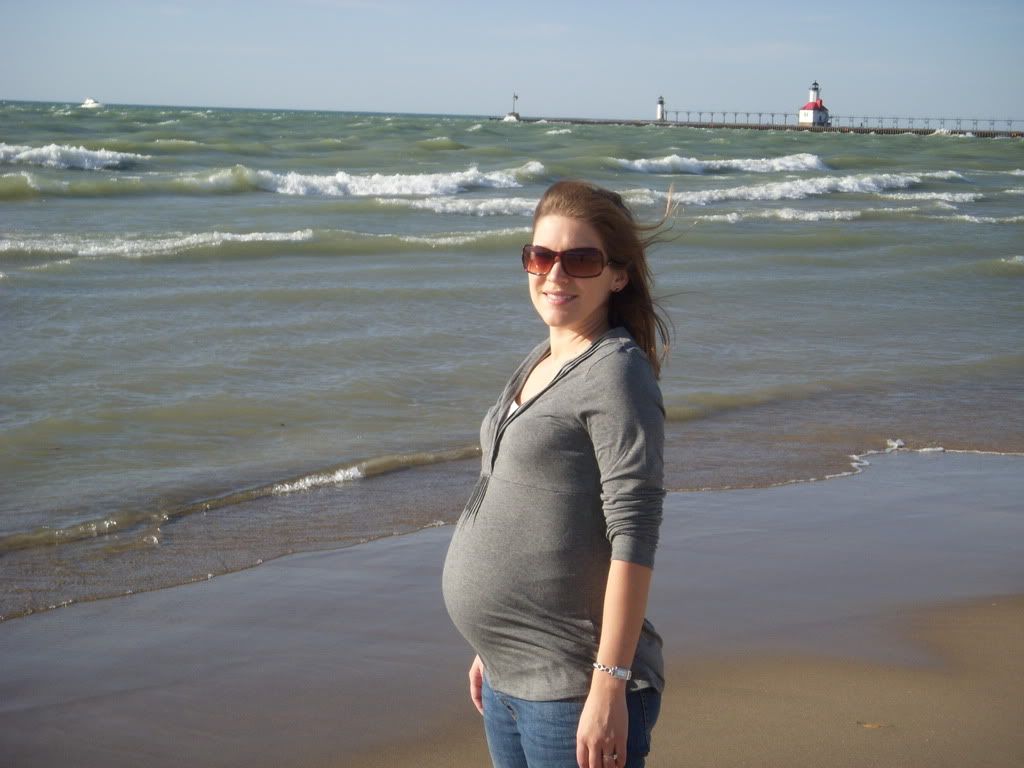 I've been a bit of a blogger slacker lately, so I hope this will suffice everyone for now.