UPDATED PICTURES ADDED TO THIS POST COURTESY OF MY SISTER
FRANCIE
, SHE BASICALLY HAD THE SAME PICTURES AS I DID ONLY HERS WERE BETTER SO I REPLACED THEM ALL. SCROLL DOWN AND HAVE A LOOKY-LOO!

My niece Kristen and me!
Yesterday I had my first baby shower! It was sooo nice. Put on by my good friends Amy and Michelle, and my sister
Rachael
. There were about 20 of my family and friends there. I got tons of very cute baby clothes and blankets as well as many necessary baby things like diapers, towels, burp cloths, a baby Bjorn, a swing/bouncer, toys, and a diaper bag filled with all kinds of baby necessities. Everyone was so kind and generous with the gifts they got for baby Lucio/Luke/Leo. (we really need to settle on a name)
There was so much good food, mostly appetizers, and sweets. It was delicious and all vegetarian, just for me.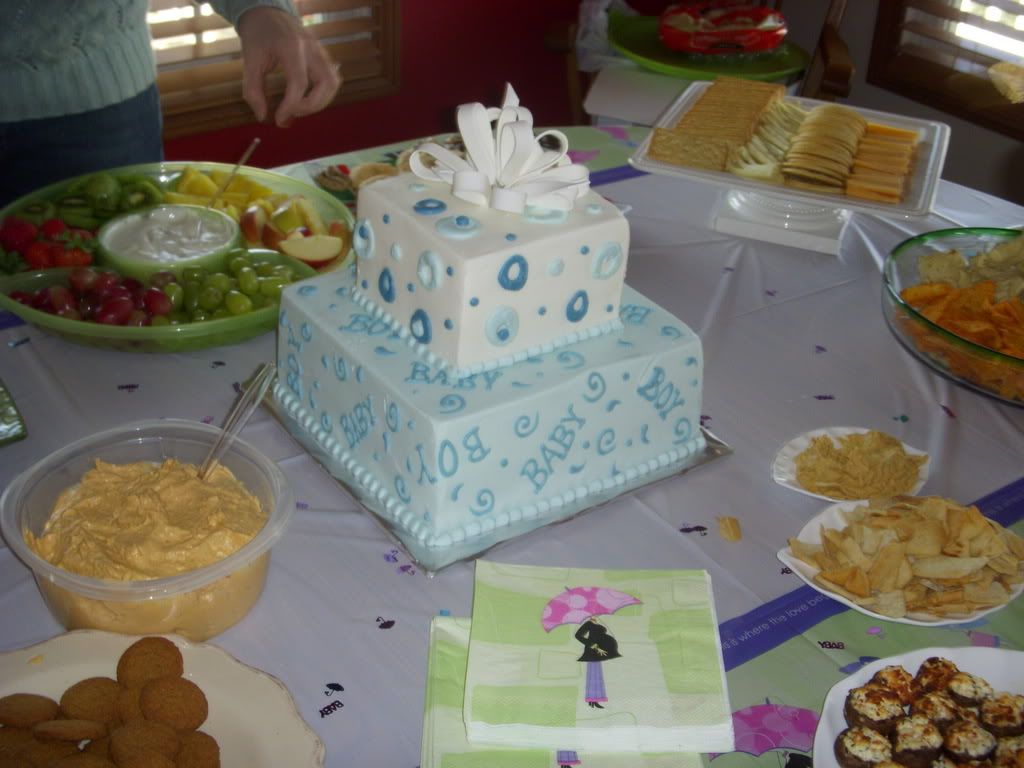 The cake was so cute it deserves a close up picture of its own!
Chocolate with raspberry filling and butter cream frosting. Yum!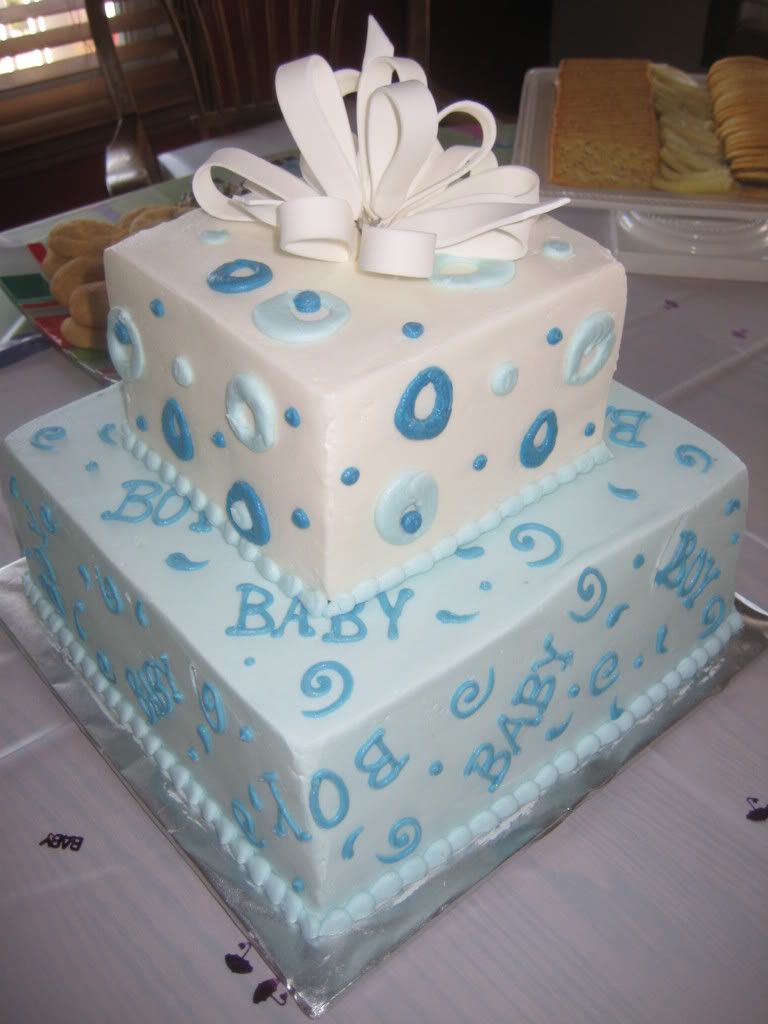 Here's a few pics of the gift opening.
A Notre Dame outfit for ND's newest fan!

A very cute sock monkey hand made by my sister Natalie.
This outfit says "I like trucks and dirt" very cute! (I'm hoping he likes trucks better than dirt.)

At the shower I was rushing through opening all the gifts, to not drag it out all afternoon. Although once I got home I was able to open all the gifts up again, spread them out all over the dining room table and inspect them a bit closer. I really got some nice gifts. I'm so thankful to everyone who came. It's making everything seem more real now. Which means I really need to finish up the baby room. He'll be here soon. I can't wait!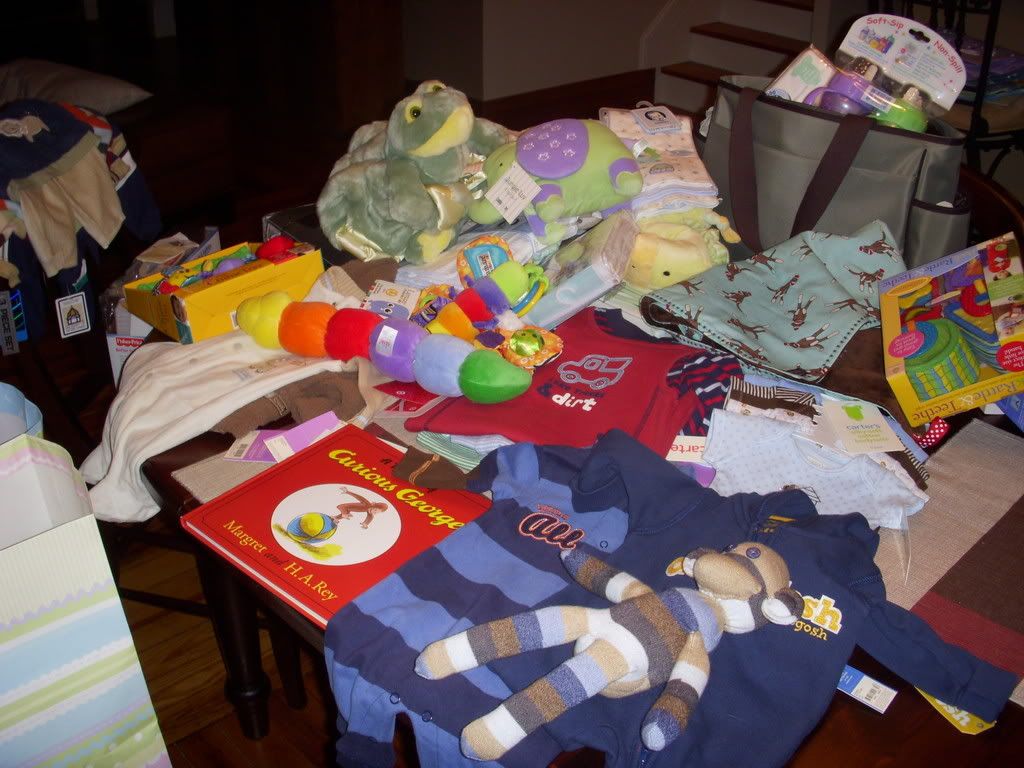 Of course now I need to figure out where I'm going to put all of this stuff. Last night I ordered some
toy bins
from Land of Nod and a
book rack
to go next to the rocking chair! That should help for a while.