So they say you start nesting shortly before you go into labor, and get super productive and lots of things done in anticipation for the baby's arrival. I think this is referring to the mother though. But what does it mean if the father all of a sudden gets super productive and gets things done? Last night I had Todd hang a curtain rod and a book rack in the nursery and then he kept going. Next thing I knew he was putting together the baby bouncer and the baby swing. Today he planted the mums that I've been asking him to do for weeks.
I guess I've been pretty productive myself this week, but I tribute that more to the fact that my mom is here than that I am nesting. I have to get these things done while she's here if I want her help. I also have my sister Shannon coming for Thanksgiving, and I wanted the nursery done before she gets here. Last night I finished the nursery, there is nothing left to do, except wait.

Here are the nursery pictures I've been promising to post.
My sister Natalie painted the pictures on the wall.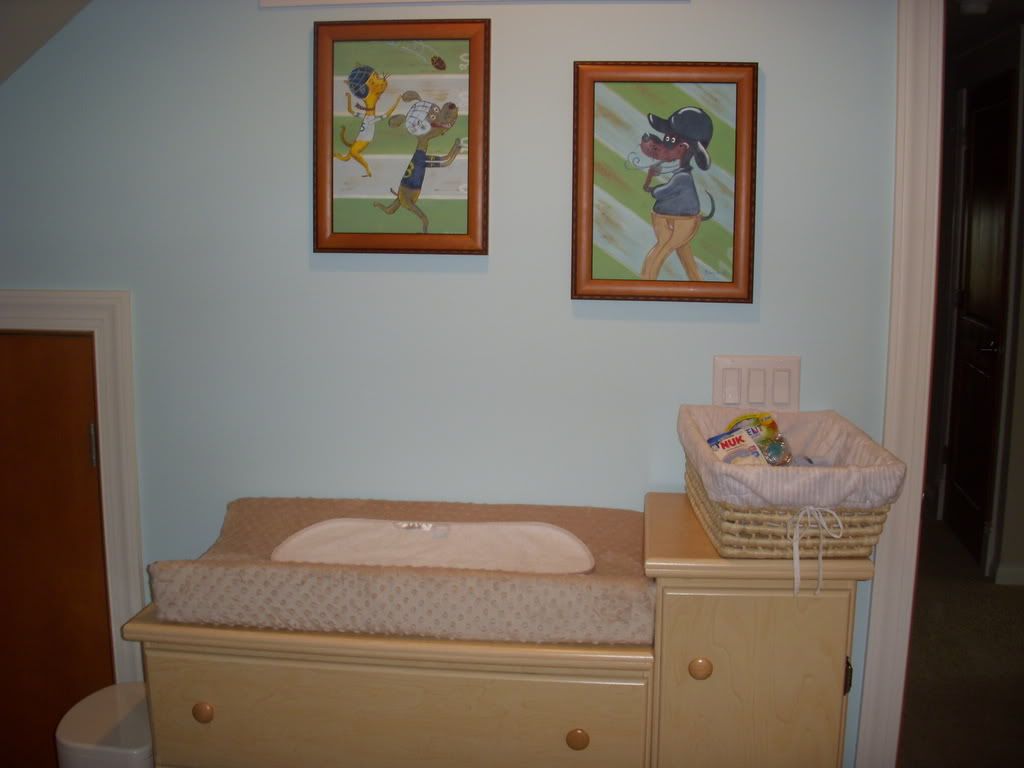 Here is the football field wall, and the toy boxes that are mostly empty now,
but I'm sure it will fill up quickly.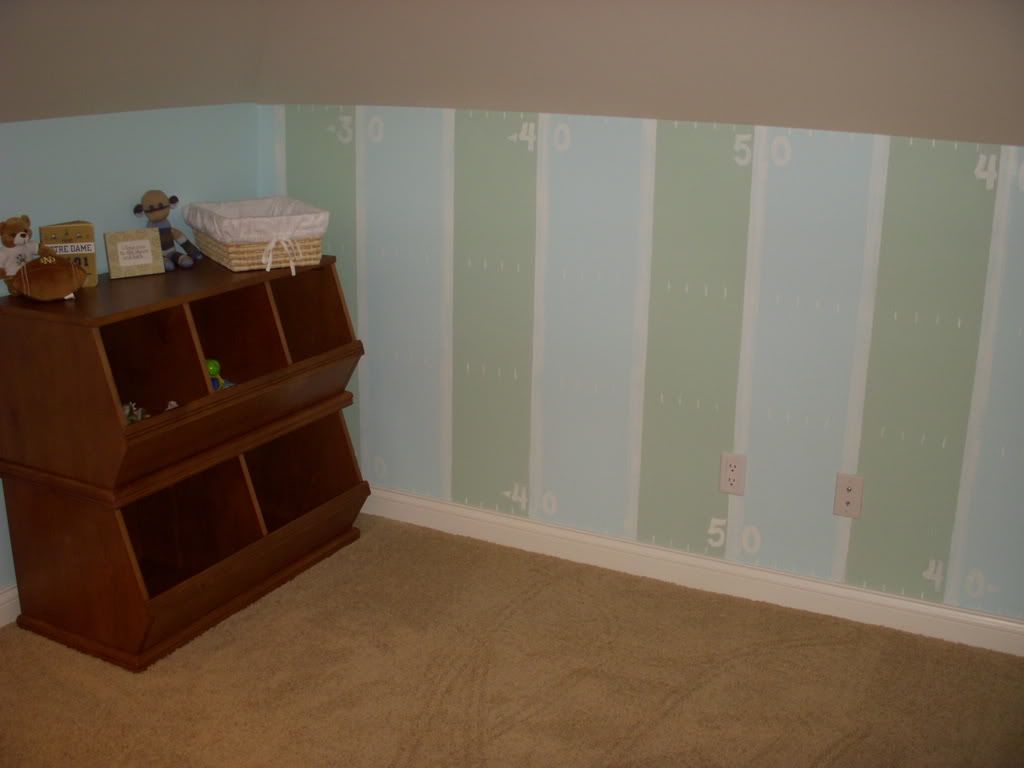 My mom made the curtains for me yesterday, they turned out great. I love them. I still haven't gotten my new chair I ordered, so the rocking chair will suffice for now. I love the little book bin on the wall too, it is full of baby books given to me at my showers.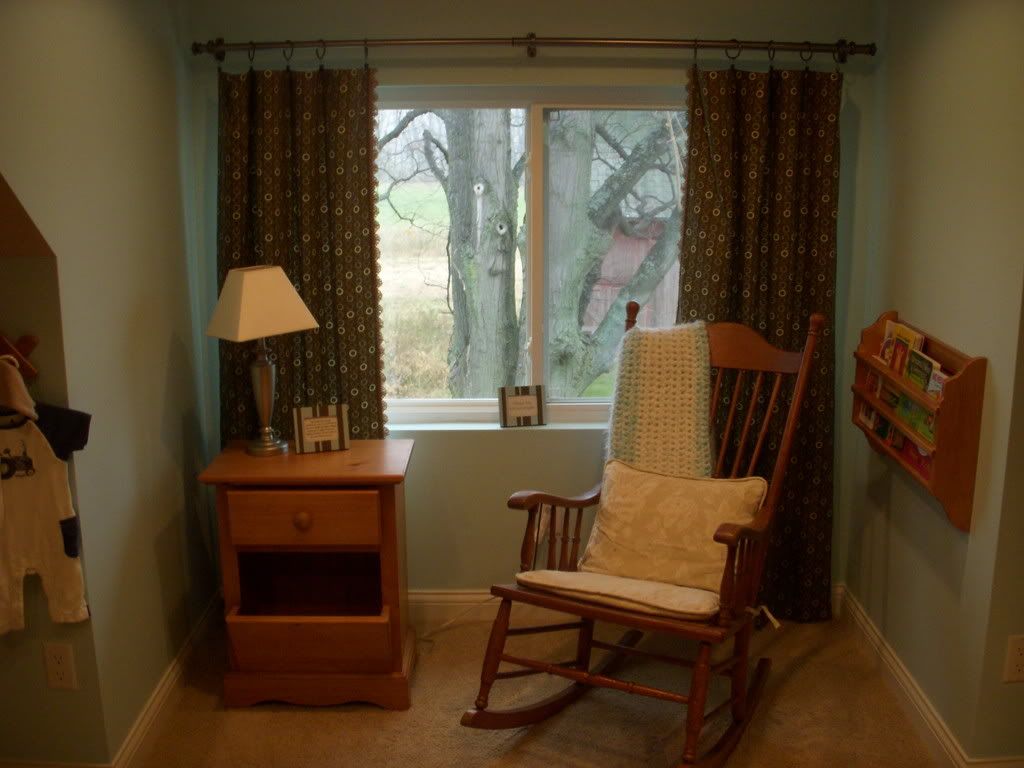 I took this picture last night when it was dark out,
but you can see the curtains better in it.

The crib corner of the room.
The clothes hanging on the wall rack are the ones I'm trying
to decide between to pack for the hospital.
I'm really glad to have such a big closet.
All those clothes are just for the first 3 months.
I hope he gets to wear all of them before he outgrows them.