Well I was right about one thing, it did snow on Thanksgiving. Actually I should say the weatherman was right. It started snowing thursday evening, and by Friday morning this was what it looked like outside.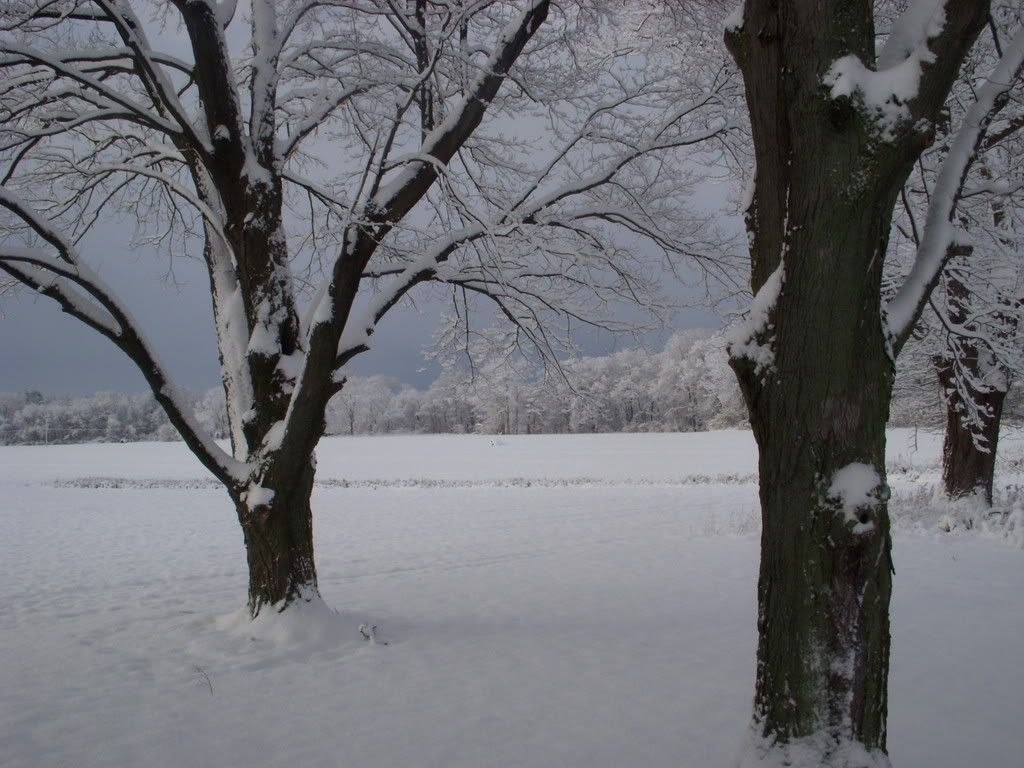 My mom on the other hand was wrong about her
cold theory
. No signs of labor yet. So I decided to go with a tried and tested but not necessarily proven to be true theory that drinking red raspberry leaf tea can cause labor. I've had about 4 glasses so far tonight, and still nothing. My stomach does make for a nice place to set my cup of tea though.