I'm finally blogging again because I just got my laptop back. We have been in NY for 3 days visiting my mom and Bob. While were there either my sister Rachael or my husband had my laptop. Rachael to blog and Todd to look at stocks. I guess now I'll have something to do in the car on the way home. I also have a lot of blogs I need to catch up on. We are now on the road for the long drive home. It took us 12 hours to get there, I'm hoping to make better time on the way home. We stopped about every 2 hours getting here, because Anthony is not a fan of long car rides. So far so good today, although we've only been on the road an hour and a half. He was however a very good baby while we were visiting at Grandma and Grandpa's. I hardly got to hold him because everyone wanted a turn. I was expecting to have him handed back to me whenever he got fussy, but was surprised that a crying baby didn't deter any of them. However if whoever was holding him couldn't console him rather quickly, Todd would take him away from them. He doesn't like to hear his baby cry. He even takes Anthony away from me if I can't make him stop crying quick enough.
Funny how I wanted to use my laptop the whole time we were there, and now that I have it, I just want to take a nap in the car. So I will sign off for now, but here a couple pictures from the weekend.
Grandma, Madeline and baby Anthony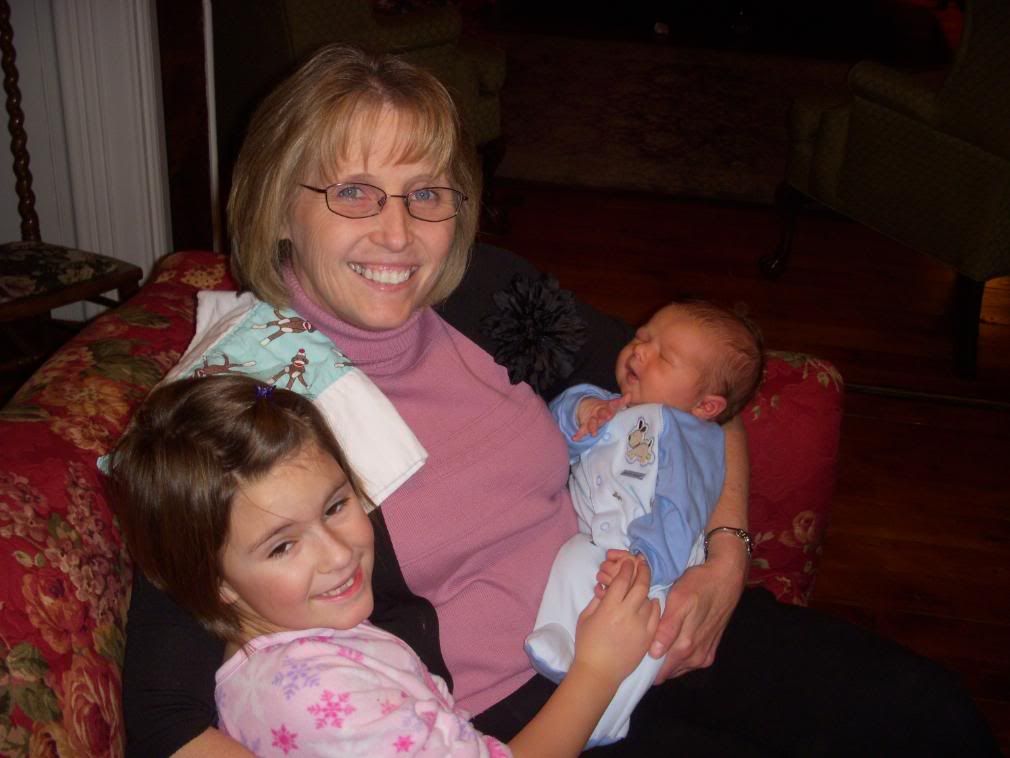 Grandpa Bob, Katya and Anthony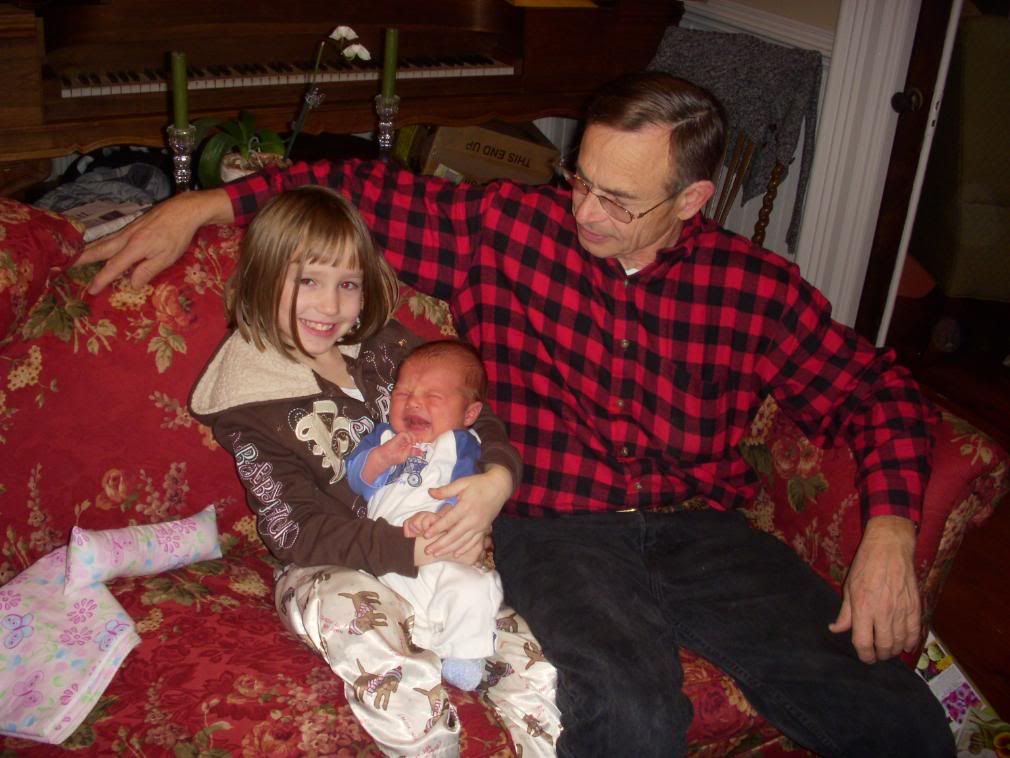 Auntie Lisa and Cousin Grace with Anthony
As much as I don't want to be in a car for 12 hours, I think I might have a better day than my mom and Bob. They have a very messy house to clean up today. Happy cleaning!
And now Anthony is fussing, so much for my nap. I guess we'll be stopping soon.