"A date which will live in infamy," Franklin D. Roosevelt. Now has a new meaning for us as well.
While it was a very long day, and I will spare some of the details, but here is a run down of the day. And just so you know, I have been trying to post this all day long, but caring for a newborn baby is much more time consuming than I thought. I only got a few hours of sleep last night (our first night at home) and was so busy with the baby this morning that I never got around to breakfast, and didn't get lunch till 2. Thankfully my sister Francie came over and went grocery shopping for us and made us some soup for dinner tonight. I have so much more to say and so many more pictures to post, but if I don't publish this now, I may not get another chance today.
They wouldn't let me eat all day! By 11am, I was really starting to regret not eating breakfast before I left.

Under the advice of my sister, I put some makeup on when we found out it was very close to push time.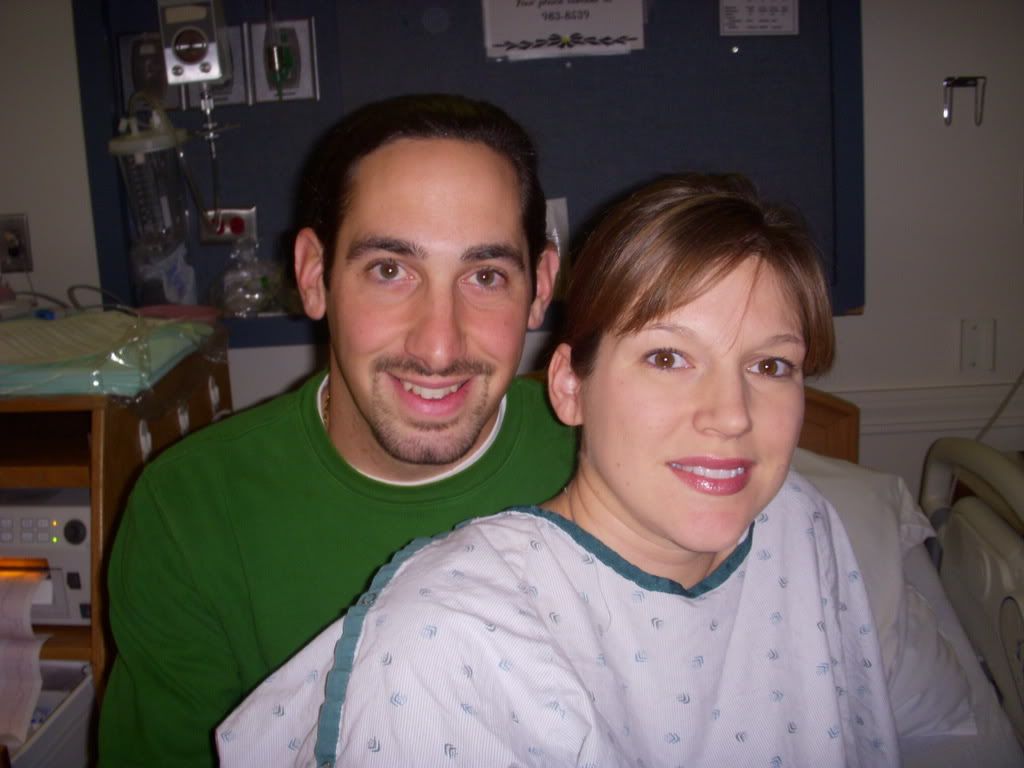 The calm before the storm...

8pm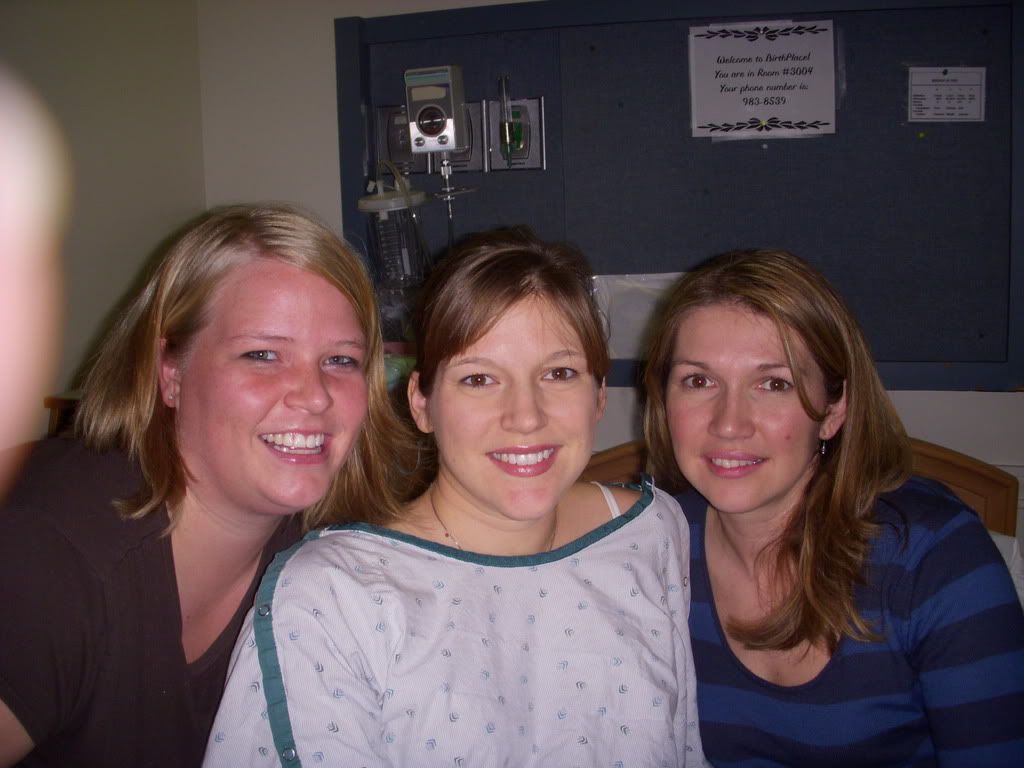 My sisters - Francie, my photographer and fanner and
Rachael, my labor coach.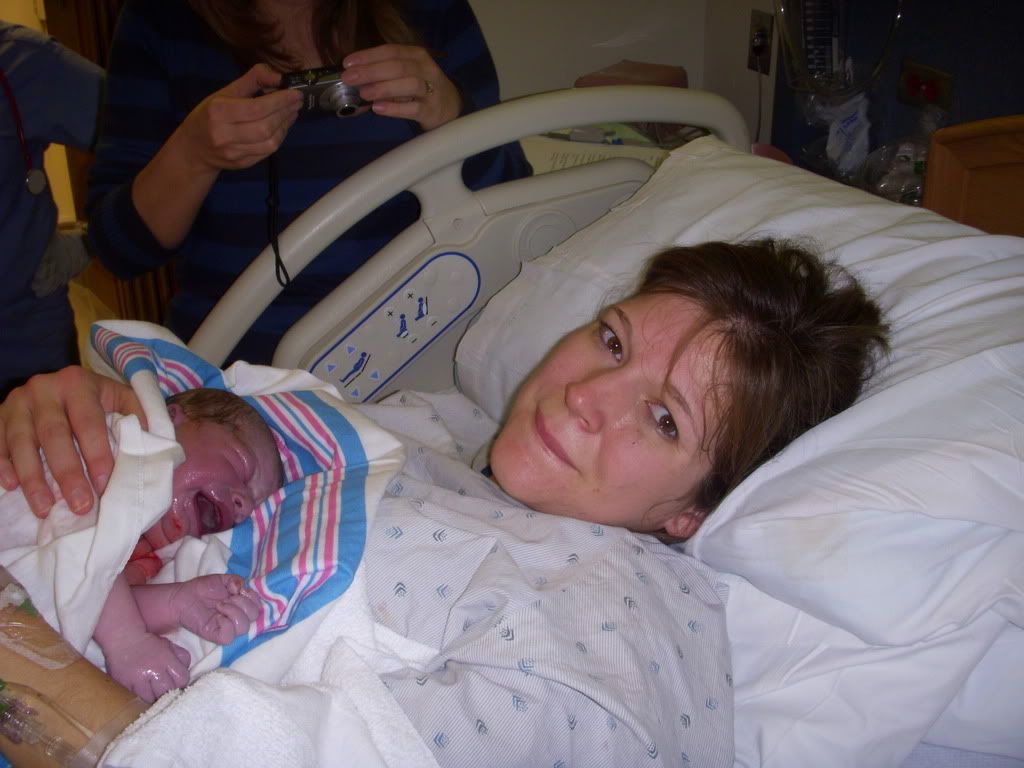 9:32pm, after a very long hour and 20 minutes, our baby was born.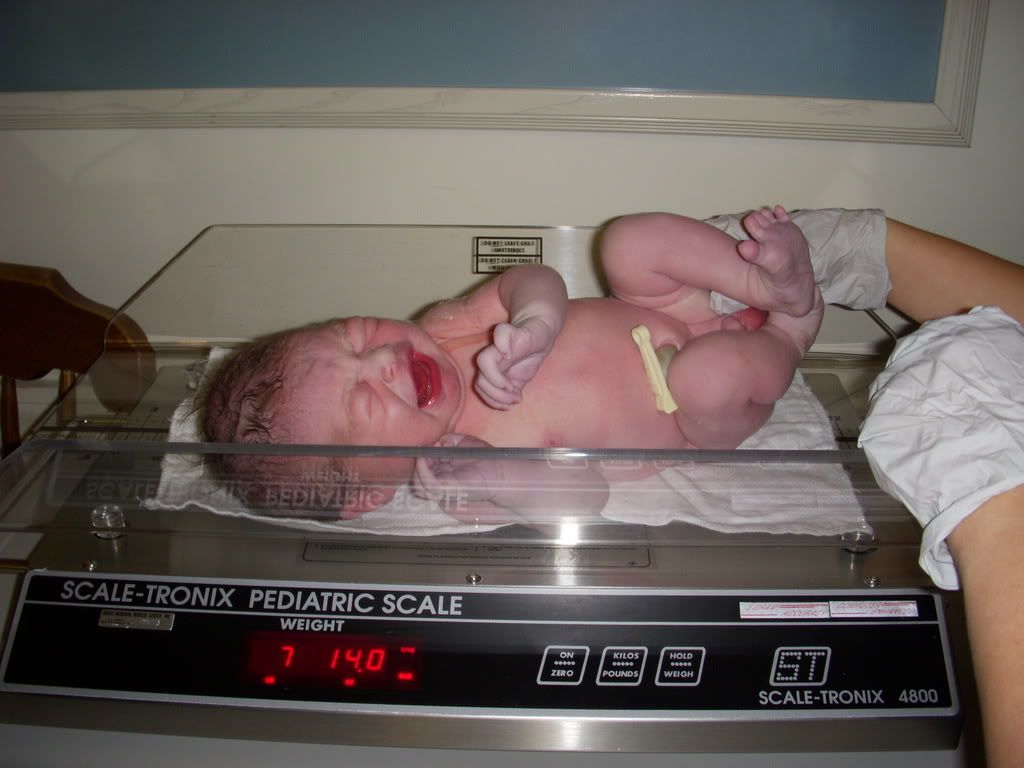 7lbs 14 oz
20 1/2 inches long