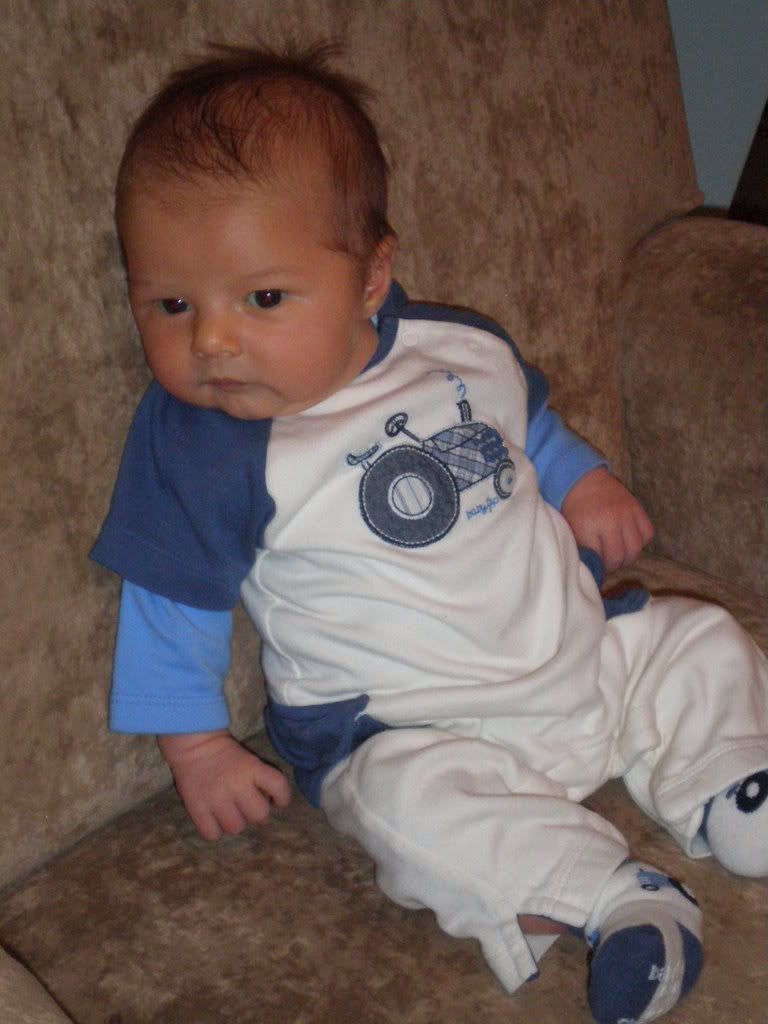 Anthony is 4 weeks old now. He had his 4 week doctor appointment yesterday and he is growing so much. He is now 10 pounds 3 ounces and 22 1/2 inches long. He is in the 60th percentile for weight and 75th percentile for height. Still not sleeping any better than when he was first born, were still up with him every 2-3 hours for feedings, and the last few days he has decided that he doesn't want to sleep at night. He is awake from about 10pm till about 3-4am. He isn't fussy, he just doesn't want to sleep, he prefers to stare at the ceiling. I'm hoping this is just a phase and he will quickly readjust back to sleeping at night. He is trying to smile, and if you put your finger in his hand he will grasp it tightly.
I start back to work on the 14th of January, only 9 days away, that will be a very sad day. I think Todd is a bit worried about how he is going to handle him at night. Were hoping he is sleeping a bit better by then. We haven't tried the bottle yet, but I guess we should do that soon. Although I wouldn't be surprised if Todd puts him in the car in the middle of the night and drives him up to the hospital were I'm working.
Here is a few pictures from this week.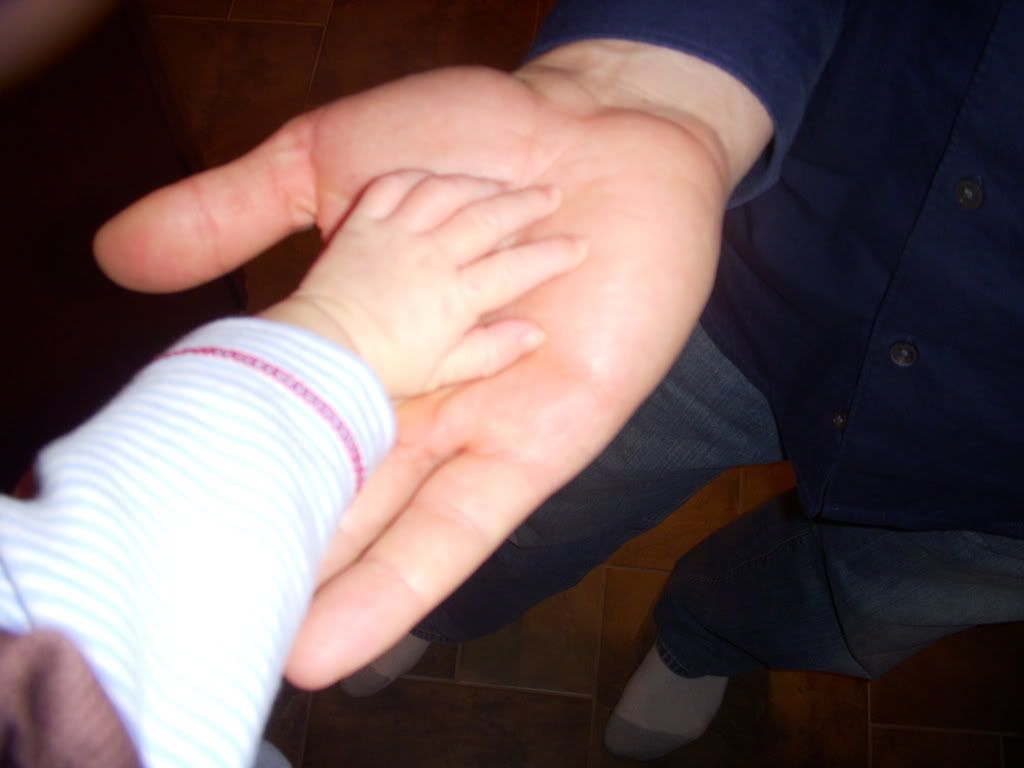 Anthony and Daddy's hands
Anthony's first ND basketball game (1-3-08)
he slept through the whole thing
middle of the night instead of during the day.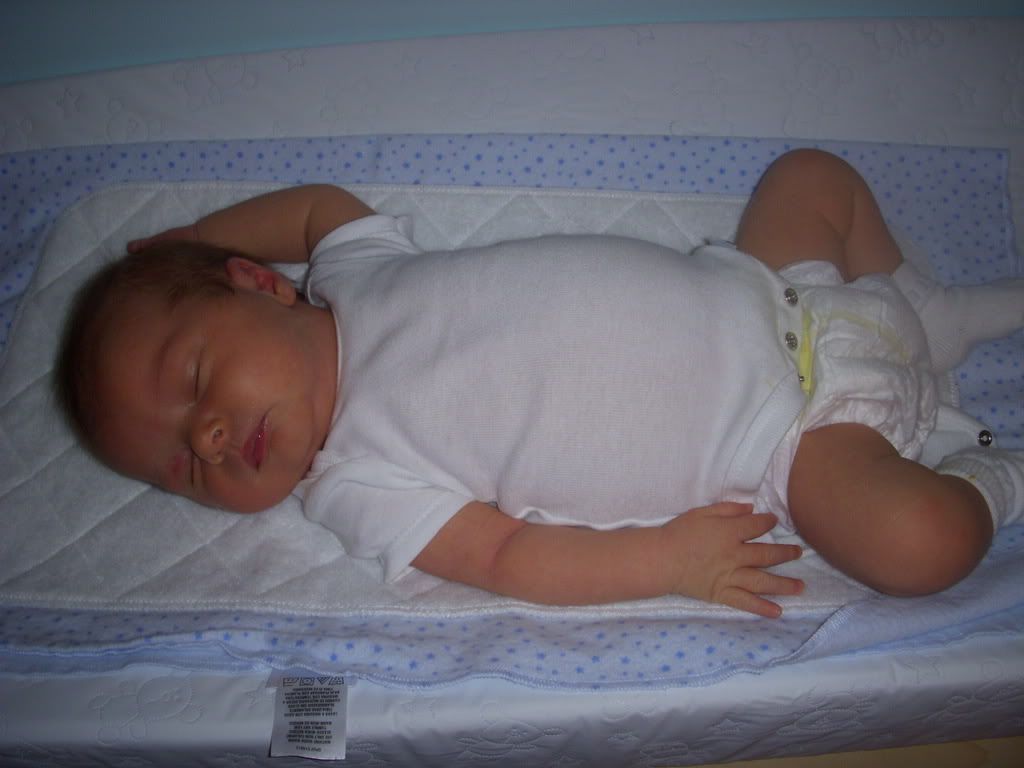 Sleeping again during the day
Finally, he's awake during the day
I love this little boy!
Last night Francie came over to help us with Anthony for a couple hours so Todd and I could get a little bit more sleep. If you want to know what our nights are like, read about her experience HERE, then repeat every 2-3 hours and that's like what our nights are like, give or take.