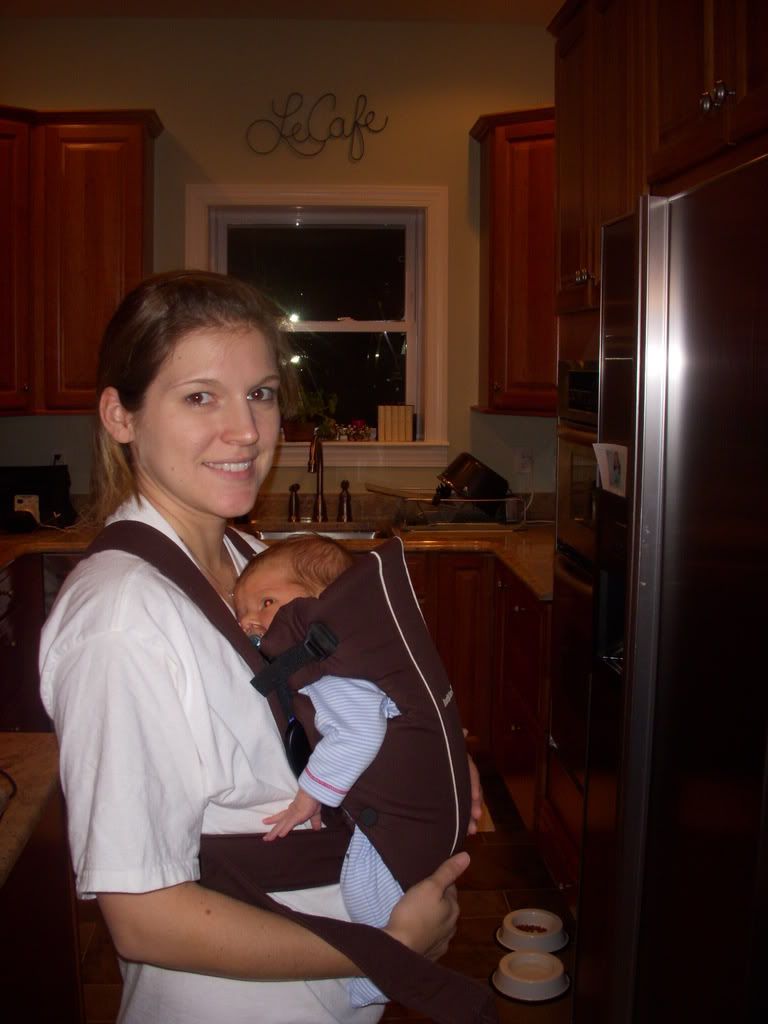 I got the BabyBjorn for a gift, but hadn't used it yet because I thought it was for outings. I never really considered using it at home, but tonight I decided to give it a try because I really wanted to upload some pictures to Walgreens online and it's kinda hard to do with one hand. Anthony seems to really like it so far. I still haven't ordered my prints yet, but at least I got a blog post done.
Last night was another night for little sleep, I finally made Todd get up with Anthony because I was too tired after the 3rd time of the night. Todd kept rocking him to sleep and as soon as he would put him in his bassinet he would wake up and cry. He decided to take the vibrating unit out of the bouncer seat and put it in the bassinet to make the mattress vibrate. It either worked great or Anthony finally gave up and fell asleep. Were hoping it's the former and we just discovered a great secret to getting him to sleep. I guess we'll find out tonight.
My new years resolution:
To keep up with my baby book and photos of Anthony. Not just taking pictures and putting them on the computer, but actually ordering prints and putting them in albums.
Oh, and there is always the diet. I'm starting out easy on myself and trying to exercise and eat healthy without strict guidelines, but if after 1 month I haven't made progress I will have to make it a bit more structured.